How Soldier Niyaz Became the Face of Ooredoo
"Anything is possible. It's all about dedication and discipline." - Niyaz
The world has come far with technological advancements in the past few decades like no one had imagined. Smart phones, smart watches, smart homes. What's not smart around us these days? With the launch of 5G, the world is headed towards a time when everything manmade in our environment, even everything on us from head to toe, will be interconnected. Niyaz says the day is not far.
Hussain Niyaz is the Acting Chief Commercial Officer at Ooredoo Maldives. Coral Glass had an exclusive conversation with Niyaz to talk about his journey in the field of telecommunications in the past 15 years or so. Prior to joining Wataniya, now Ooredoo, Niyaz was a member of the Maldives National Defence Force for a little over a decade.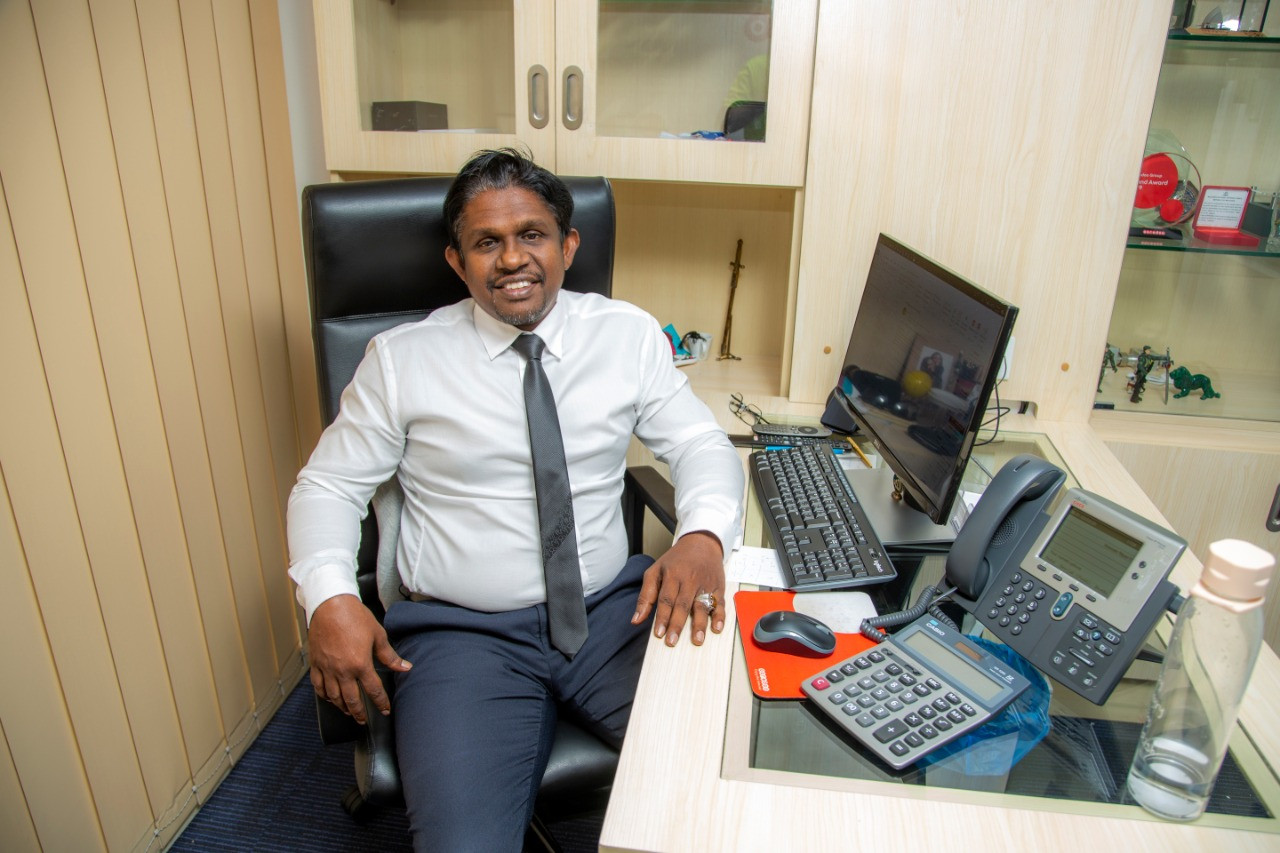 Niyaz grew up in Male' with his family. His father was well-known for being a skilled electronics repairman of his time. Niyaz watched him armed with tools and working on radios, televisions, washing machines and so on. The whole process seemed like solving a puzzle. They would disassemble the item, double check with the manual booklet, find out where the problem is before they can replace just one component. Sometimes after reassembling the item back together, the process might have to be repeated because a small step was missed and it was not working. Fixing electronics was a lot difficult then than merely replacing a chip like present days. These adventures sparked an interest in Niyaz for electronics which led to him pursuing computer science in school.
Niyaz completed his O'levels in Majeedhiyya School. Back in the 90s, Majeedhiyya was the only school equipped with a computer lab. Students from other schools would come to Majeedhiyya for computer classes. Back then, computers were not a common thing in every household. However, Niyaz had set his mind on doing something with his passion for the technicality behind electronics.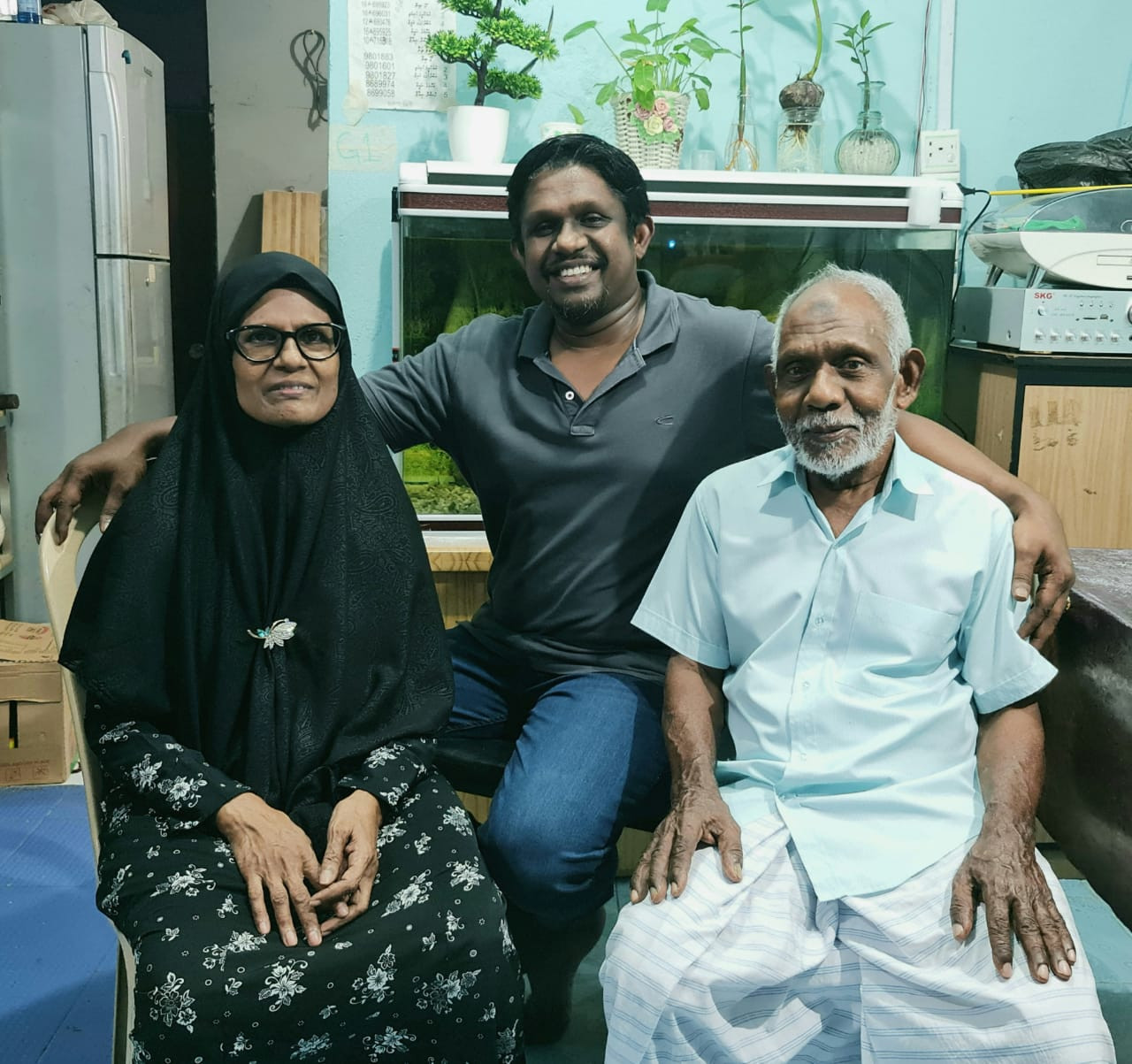 "I am not a physical person. Technical work is more my thing." - Niyaz
His batch came up with an interesting yearbook for the graduating Class of '93. Niyaz's bio read something in the lines of, 'A career in the field of electronics.' His bio became the stepping stone in paving his career path. It caught the eye of General Didi in MNDF who later approached Niyaz with an offer he could not resist.
One fine day, Niyaz got a call on the landline phone at his home. Would you believe if I said landlines were the 'mobile phones' 25 years ago? It was General Didi. He asked Niyaz to meet, and being just another casual young adult, Niyaz answered, asking the General to come to him if he wanted to meet. The very next day, General Didi was in his living room before Niyaz even woke up.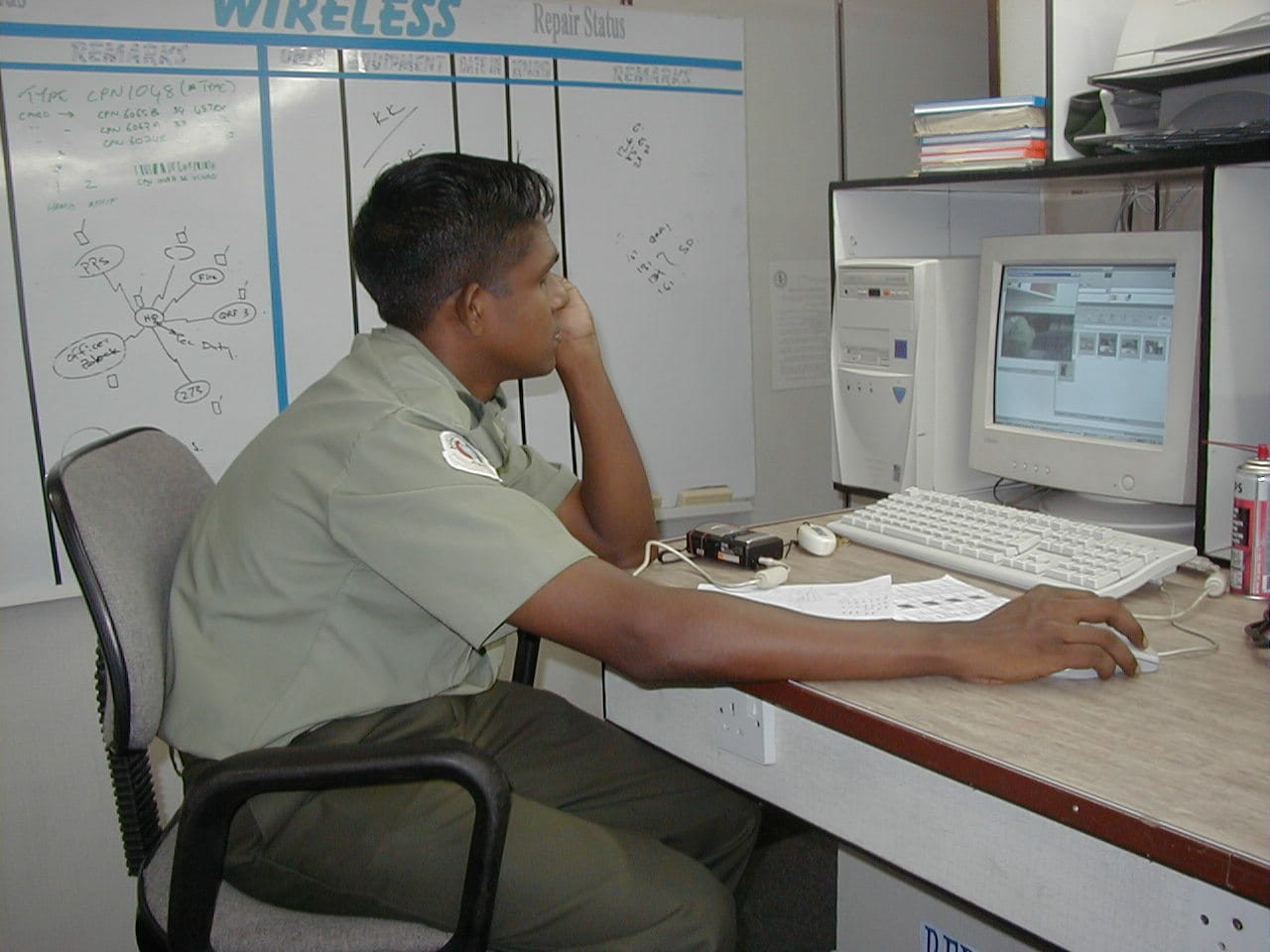 General Didi offered Niyaz an opportunity to enroll in the First-Degree Course in Electronic Engineering which was about to commence soon in MNDF. It was a first-of-its-kind initiation by MNDF in collaboration with City and Guilds of London Institute, which was a big deal back in the day. As common as higher education opportunities are now, it was nothing less than a privilege in the past. General convinced Niyaz that according to his yearbook bio, this opportunity will help him build a career with electronics. The catch? He had to join the army.
Niyaz was not a fan of MNDF and neither were his friends. They would often get in trouble for not having the light on when roaming the roads on their bicycles. Niyaz's family gave a major push in getting him to change his mind. After all, opportunities like that weren't too common. Luckily, it was right up his alley of interests too. Reflecting on it today, Niyaz is thankful that he took the decision to join MNDF.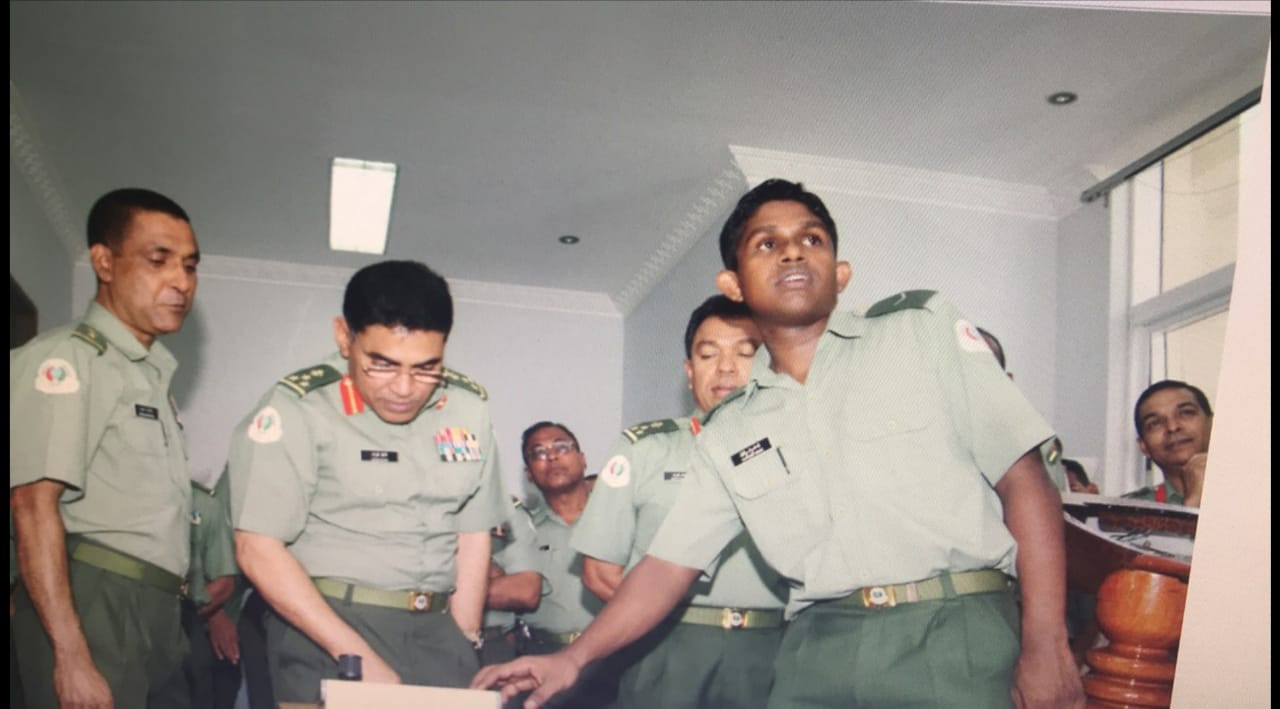 "Soldiers train in a certain way. Our number one quality is discipline." - Niyaz
Life in the army was very rewarding for Niyaz on a personal level. It taught him the value of discipline. The importance of respecting time, education and experience is something he carries with him even after 12 years of retiring. He is proud of the fact that those who joined the army in his batch turned out to have commendable discipline in life.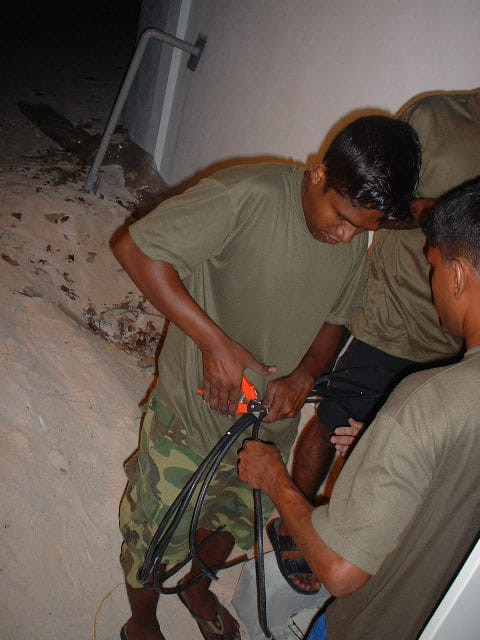 On May 1, 1993, Niyaz signed with MNDF and started with the course. Following that, he got many opportunities to be a part of major projects and also train overseas, notably the Diploma in Electronics and Communication from Fort Gordon, United States Army. Niyaz was a significant member of the tech team during his time, contributing to installation, repair and maintenance of radio systems, CCTV camera systems at high security buildings and looking after the entire Telephone and Satellite phone systems.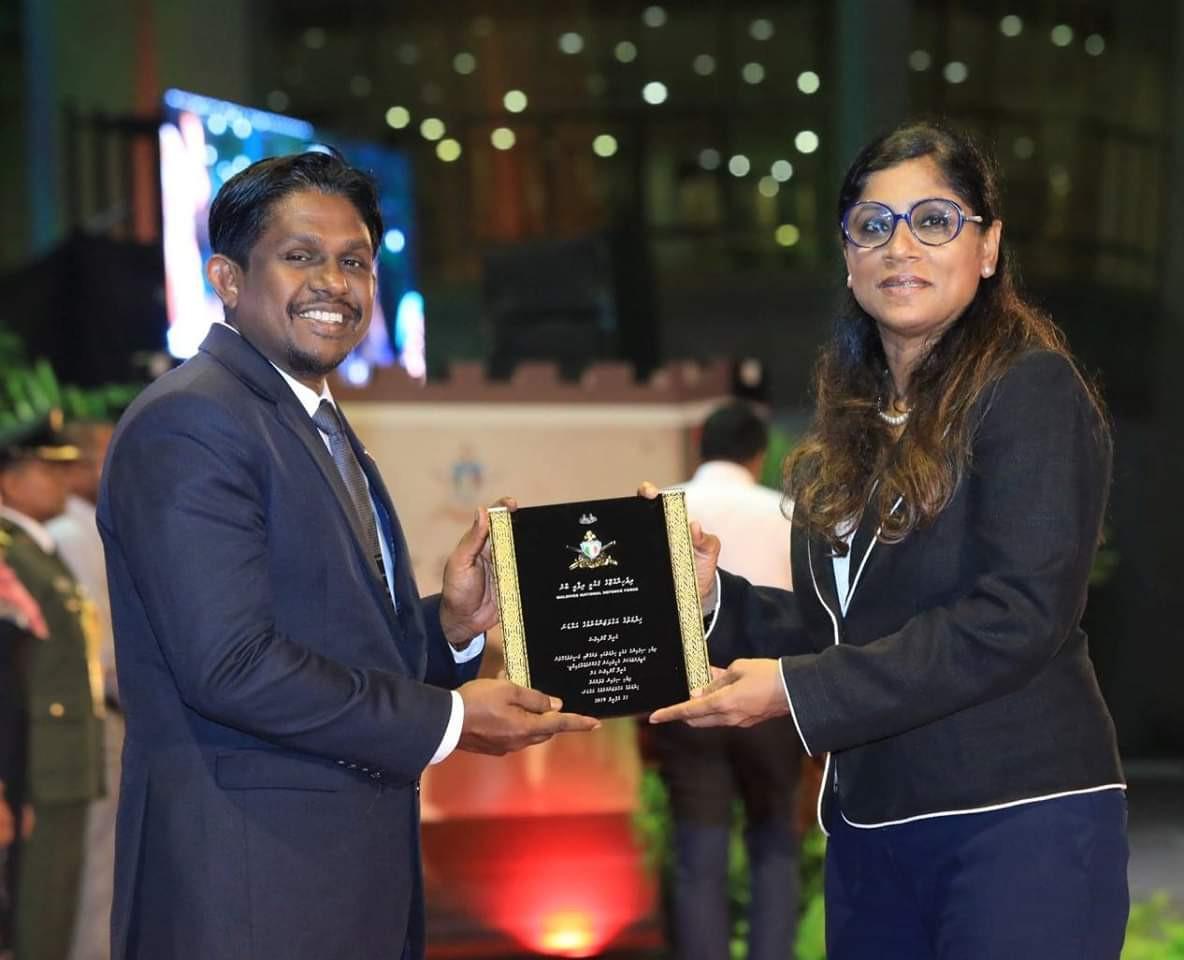 In 12 years' time, Niyaz steadily climbed up the ladder at MNDF, making his mark with his knowledge in the technical field. The way forward promised promotions but Niyaz had his heart set on career growth instead. He wanted to explore more options available where he can make even bigger contributions. Luck knocked on his door once again when he found out that the new telecommunications giant, Wataniya was looking to make its launch in the Maldives.
Wataniya Telecom Maldives got its operating license on February 1, 2005. Niyaz managed to get through to an interview and met with Mr. John. A number of technical questions in the field were asked and Niyaz answered every question with confidence, getting most of it right on point. His work in MNDF came in handy. He got a call the next day informing him the good news of being hired.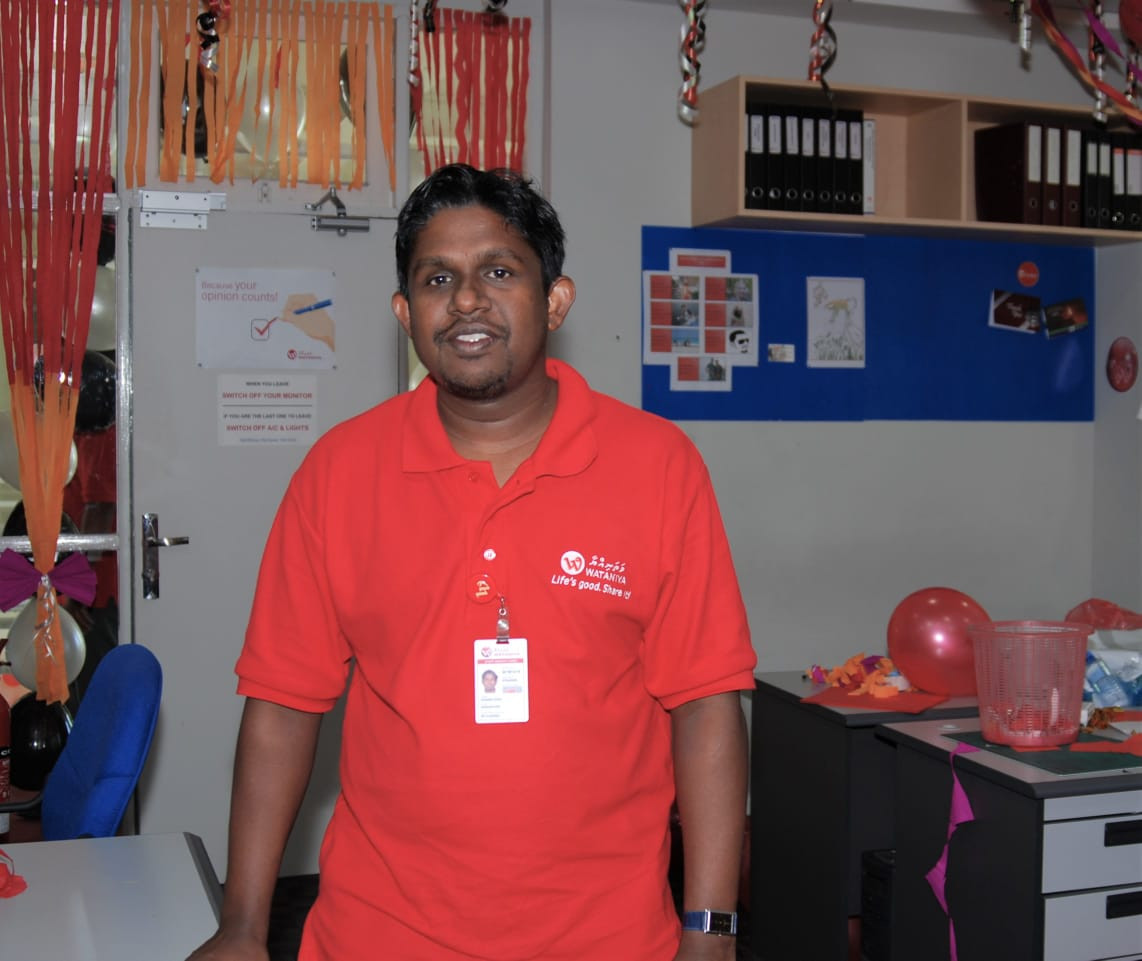 Niyaz could not join Wataniya right away with his obligations to MNDF. After he submitted his resignation letter, he was advised against retiring from the army by many of his colleagues. Even his mentors asked him to stay but seeing his passion to build his career, decided to let him fly with priceless words of wisdom. Niyaz still remembers the words of Major General Mohamed Zahir, 'The corporate world is very different. Unlike the army, it demands a 110% from you every day and it will not be easy to handle it.'
The day Niyaz retired from MNDF was the same day he joined Wataniya as an RF Technician. Cheerfully Niyaz pointed out how there has not been a day when he was unemployed in his life since he started working. He was soon tasked with the mission of overlooking the network deployment in 11 islands from 4 different atolls. Wataniya was on a mission to roll-out the network all over Maldives within the next 6 months.
"The corporate world is very different. Unlike the army, it demands a 110% from you every day and it will not be easy to handle it." - Major General Mohamed Zahir
The biggest challenge Niyaz and his team faced was the timing and logistics. The nation was just recovering from a state of shock from the 2004 Tsunami. Islands lacked developments as basic as a jetty. There were days when Niyaz could not even return home. Between commuting from one island to another, Wataniya office which was in Hulhumale' at the time, and godowns for items, he had no clue how time flew by.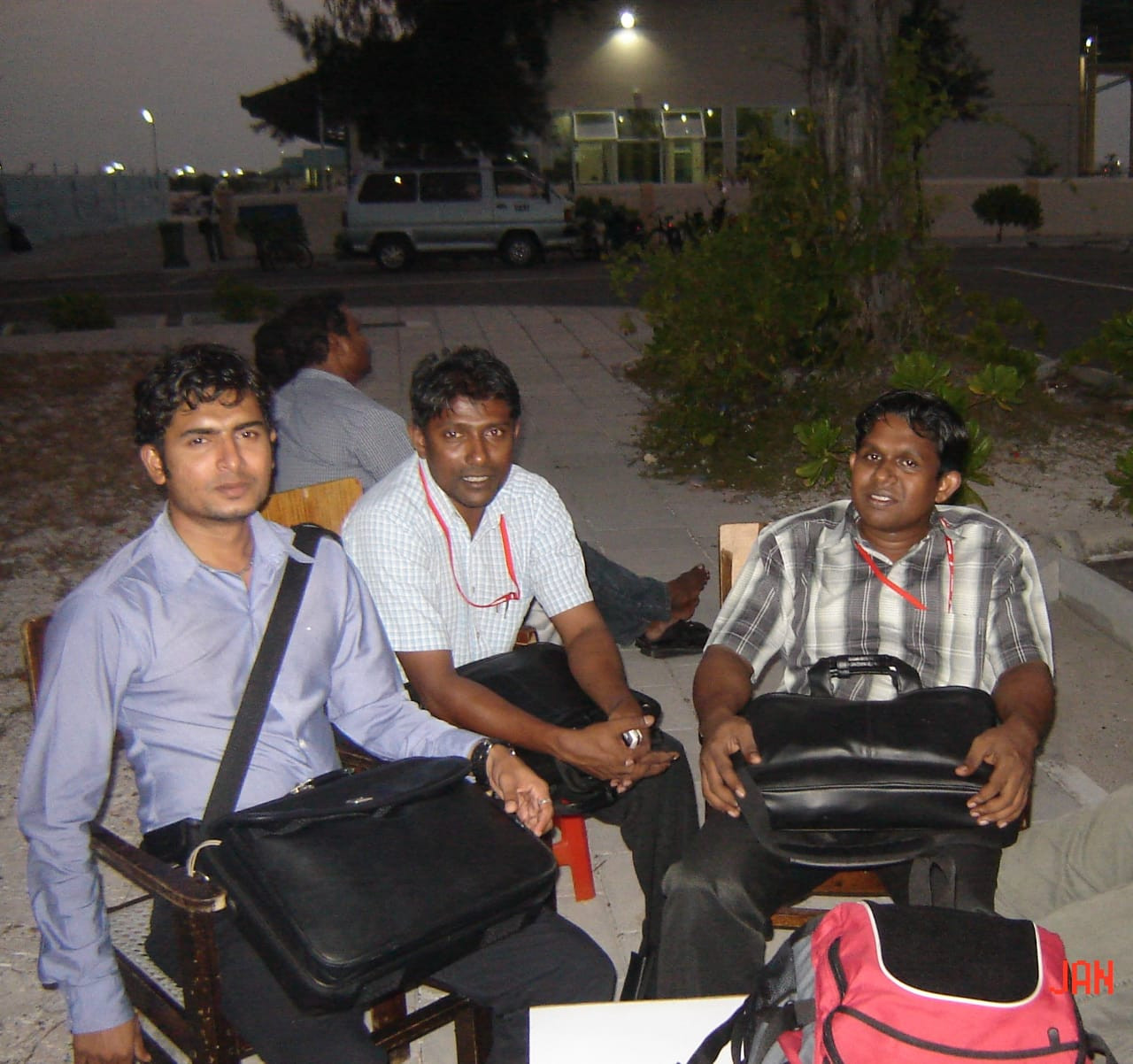 One of the most marked memories from that time for Niyaz is having a bottle of coke and a Nitro biscuit packet as a regular meal. If they wanted a more nutritious meal, they would buy the necessities and ask from islanders to cook for them. Despite the difficulties, he and the team were committed to completing the project in the given time. Be it sleeping outdoors by the network tower they just built or in campsites, their goal was to deliver.
Niyaz believes that it was his commitment to his long-term goal that helped him cope up with the demands. In his interview for Wataniya and all the presentations during training, he stated that his career goal is to become CEO one day. Had he not aimed for it, he wouldn't have joined the company in the first place. As ambitious as this seems, Niyaz deems this devotion as his drive towards his passion.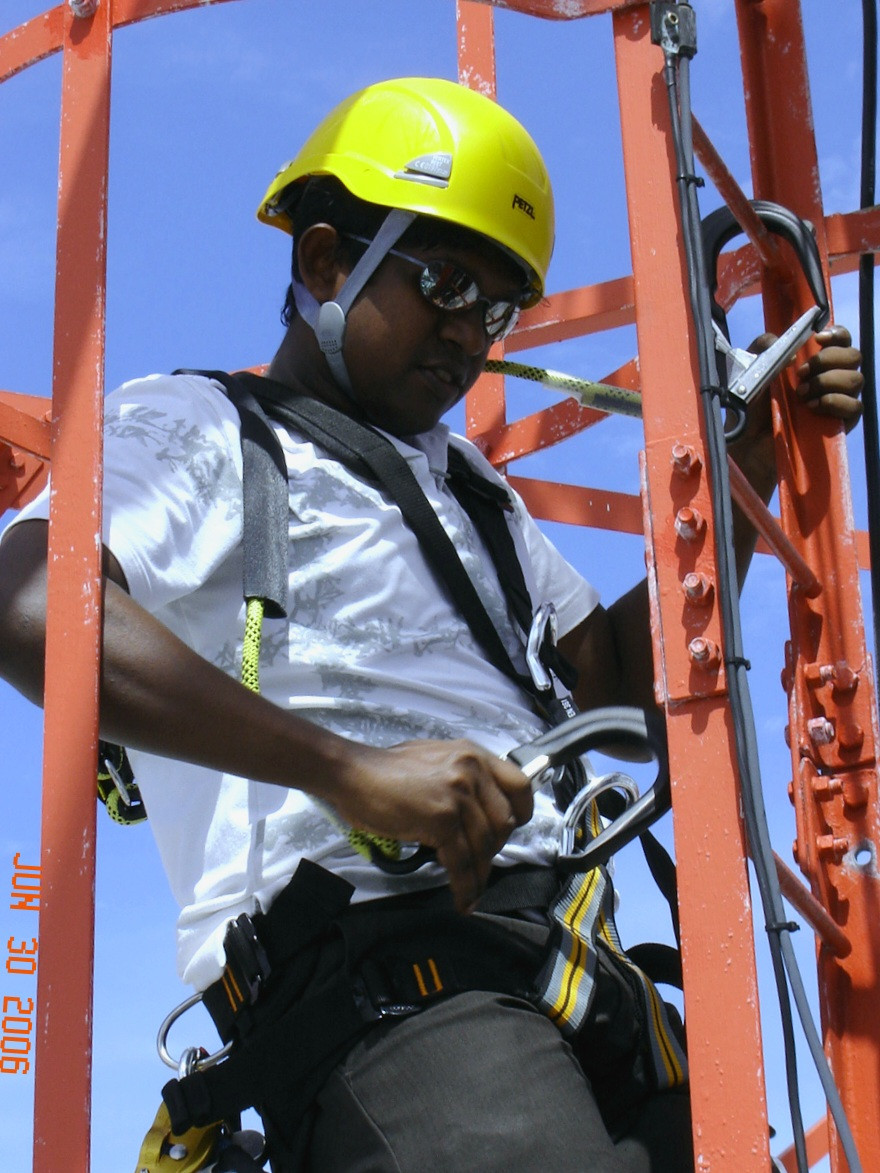 "My goal is to become CEO one day. My dedication to it helped me cope up with a lot of challenges." - Niyaz
How many of us really do have a long-term plan? High schoolers often graduate without any relevant exposure to work in the field. They go ahead and choose to further study for a profession that maybe trending at the time or commonly, as instructed by parents. Niyaz does not support this taboo.
Experience was as important a contributor to Niyaz's success as education and training. He urges parents to look into where the world is headed before asking their children to take up a particular profession. An even better solution would be to encourage youth to explore their options for a career path and let them choose a field they are comfortably passionate about. This way, further studies can be related to their field of work, giving youth more opportunities to branch out and ahead on their career path. Niyaz asks everyone to be loyal to their ultimate goal.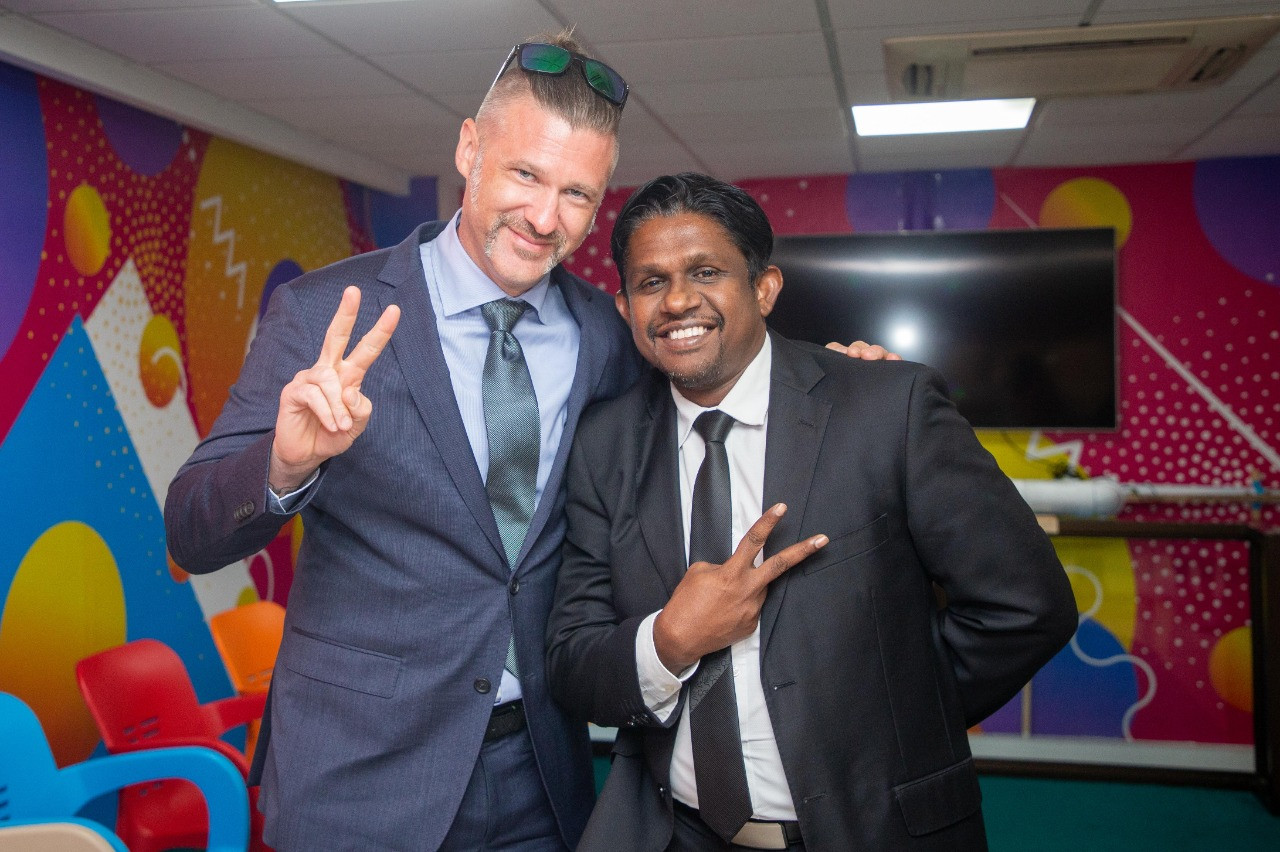 On August 1, 2005, Wataniya launched their network to the public with coverage throughout all atolls. By the end of the year, all inhabited islands were using the network to its full potential. Niyaz made notable progress in technical operations of the company in the years that followed. He was part of the transition team when Wataniya Telecom Maldives rebranded and launched as Ooredoo Maldives.
Niyaz's career took another major leap after he met Mr. Vikram Sinha, a former CEO of Ooredoo Maldives. Mr. Vikram had a vision to make Ooredoo a company people were familiar with and can relate to. His strategy was to put forward a friendly, local face to the company who can knowledgably sell the product. Based on his technical expertise, Niyaz presented as an ideal candidate.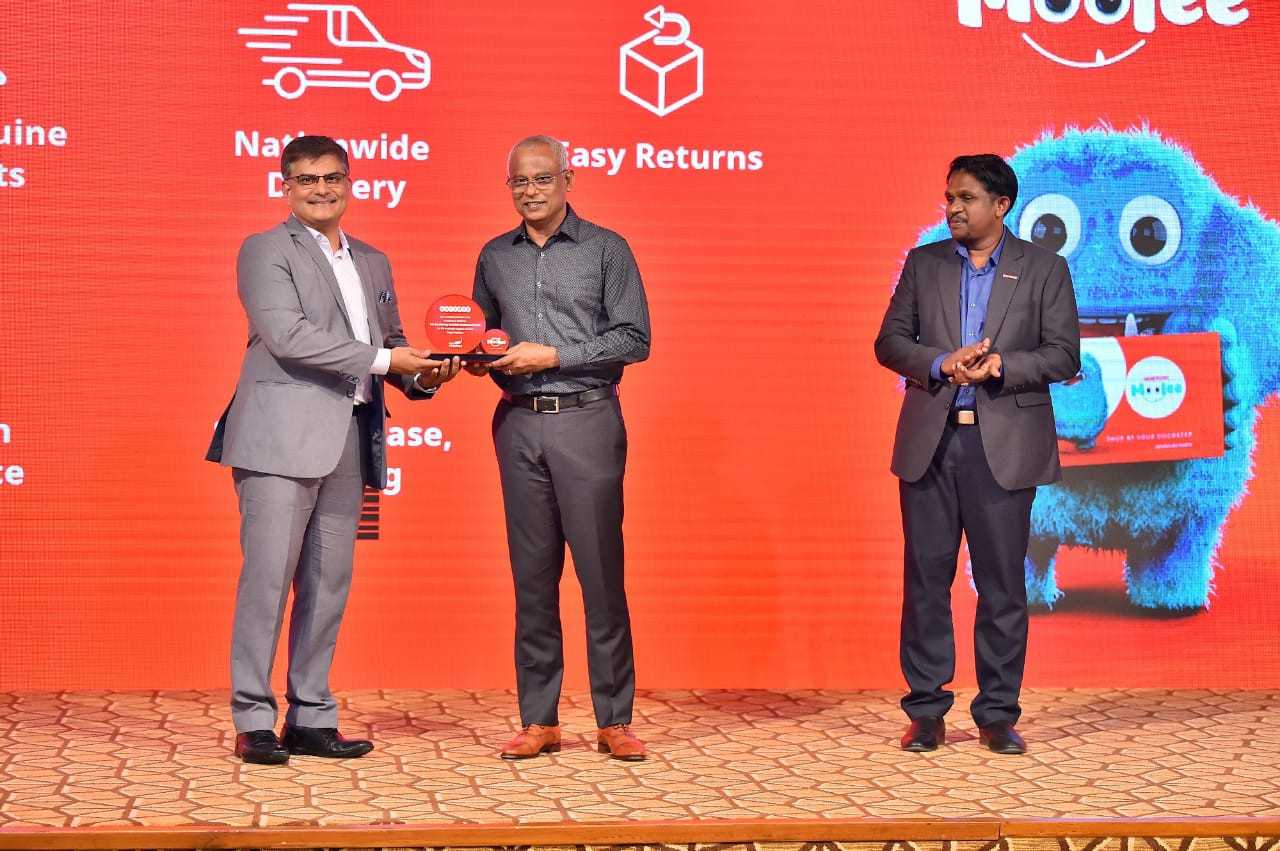 When Mr. Vikram offered Niyaz a position with the commercial team, he took some time to think about it. The thought of changing fields had been in his mind but switching form technical to commercial would mean that he will have to take on new challenges. According to Niyaz, that only makes the journey more fun! He started off in a leadership role as Head of Sales & Distribution in 2014 and has made substantial improvement in the marketing of Ooredoo's services.
The past 5 years has seen impactful and memorable campaigns being carried out by Ooredoo under the leadership of Niyaz. Many of these events have become annual country-wide celebrations such as Ooredoo Color Run. They won the hearts of locals with 'Eku' campaign, 'Varah Thafaathu' campaign, island-specific campaigns and so on. In addition, Ooredoo generously involves in local causes, events and movements that have positively helped the community in various ways.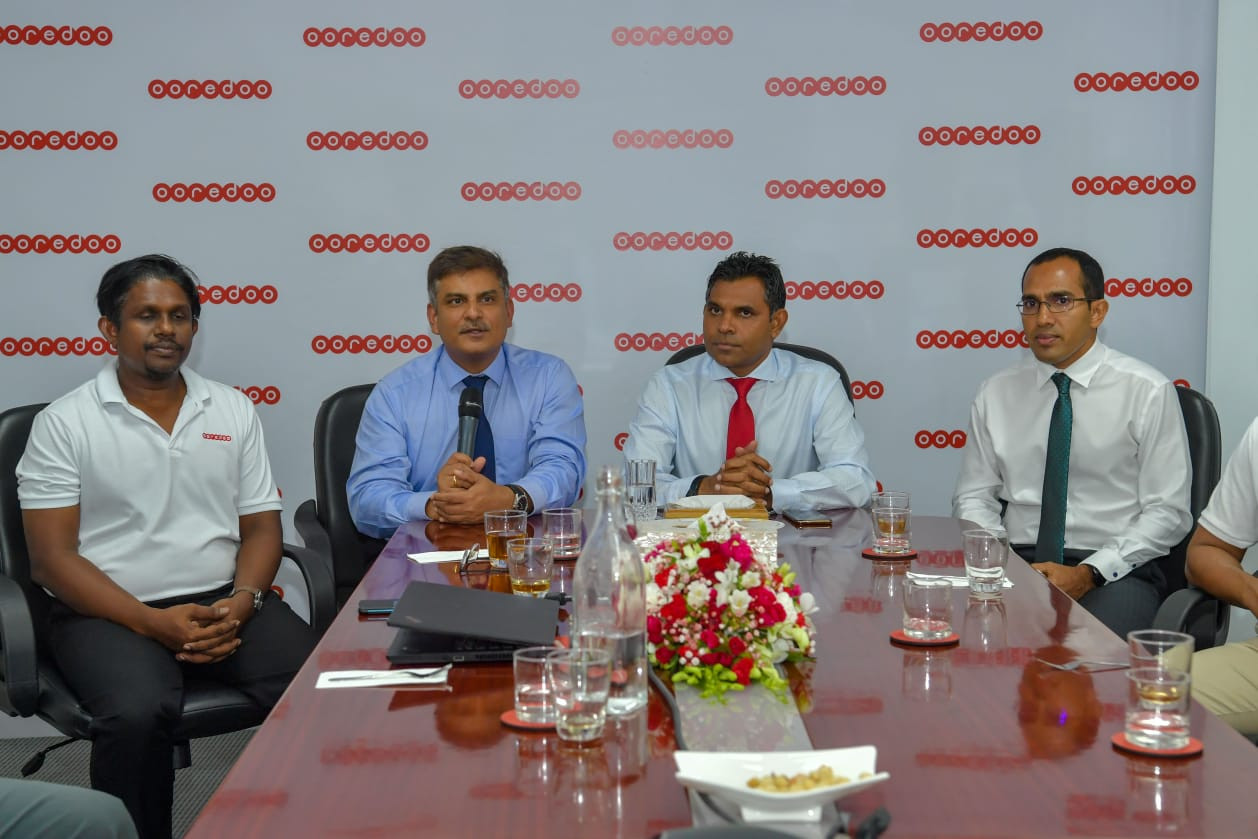 "I will happily train anyone with three basic qualities - discipline, integrity and attitude." - Niyaz
Niyaz is in high spirits for his 16th year counting in the telecommunications field. He also acknowledges the 12 years he served the country as a Soldier which laid the foundation to making his character into a presentable professional. Nothing was a given in his journey and Niyaz has important pieces of advice for the budding youth.
Commitment is the thumb rule for success. If you cannot genuinely dedicate time, energy and effort into improving yourself and building your career, the wiser thing to do will be to take a step back and re-evaluate the bigger picture. Often times, we get lost in the process and forget our goal that led to us taking on the challenge in the first place.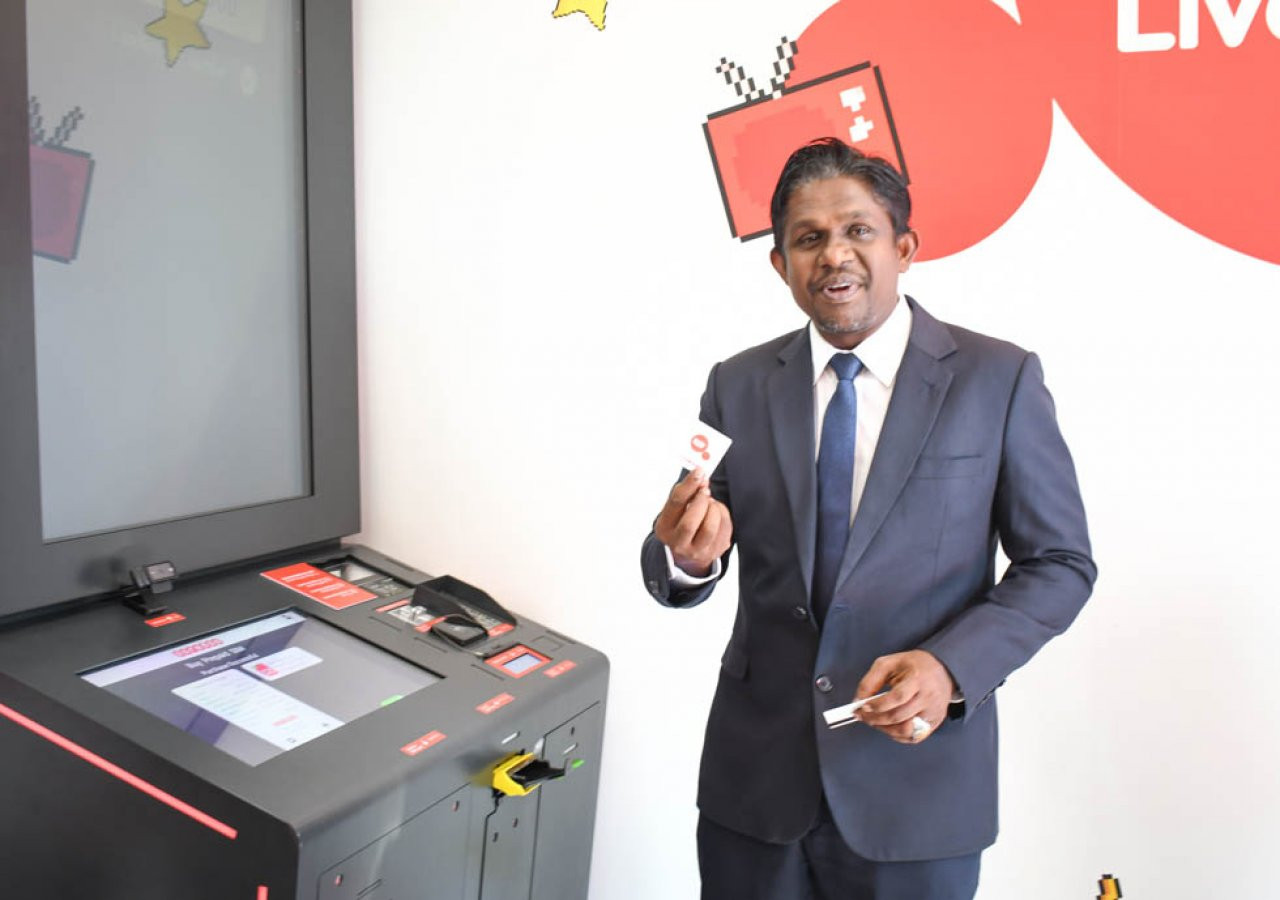 Niyaz stressed on integrity multiple times. For him, this quality is a must-have because without it, one easily loses his way. Staying true is not only something you should do at work, it is for you in your career, education and personal life as well. Also, a healthy attitude can be your key to fitting in to any work environment and finding your place with the team. Niyaz considers any candidate who has the qualities of discipline, integrity and attitude to be a best-fit candidate for further consideration.
Of course, coming this far and dedicating a huge portion of his every day to work, Niyaz needed the love and support from his family and friends. Niyaz will be forever thankful for their understanding. His father, even now, instructs him to not let his focus distract from work during the work hours. Niyaz can hit the gym, read a book, go cycling at down or set out fishing in his own time but while at work, he is expected to be fully present and committed.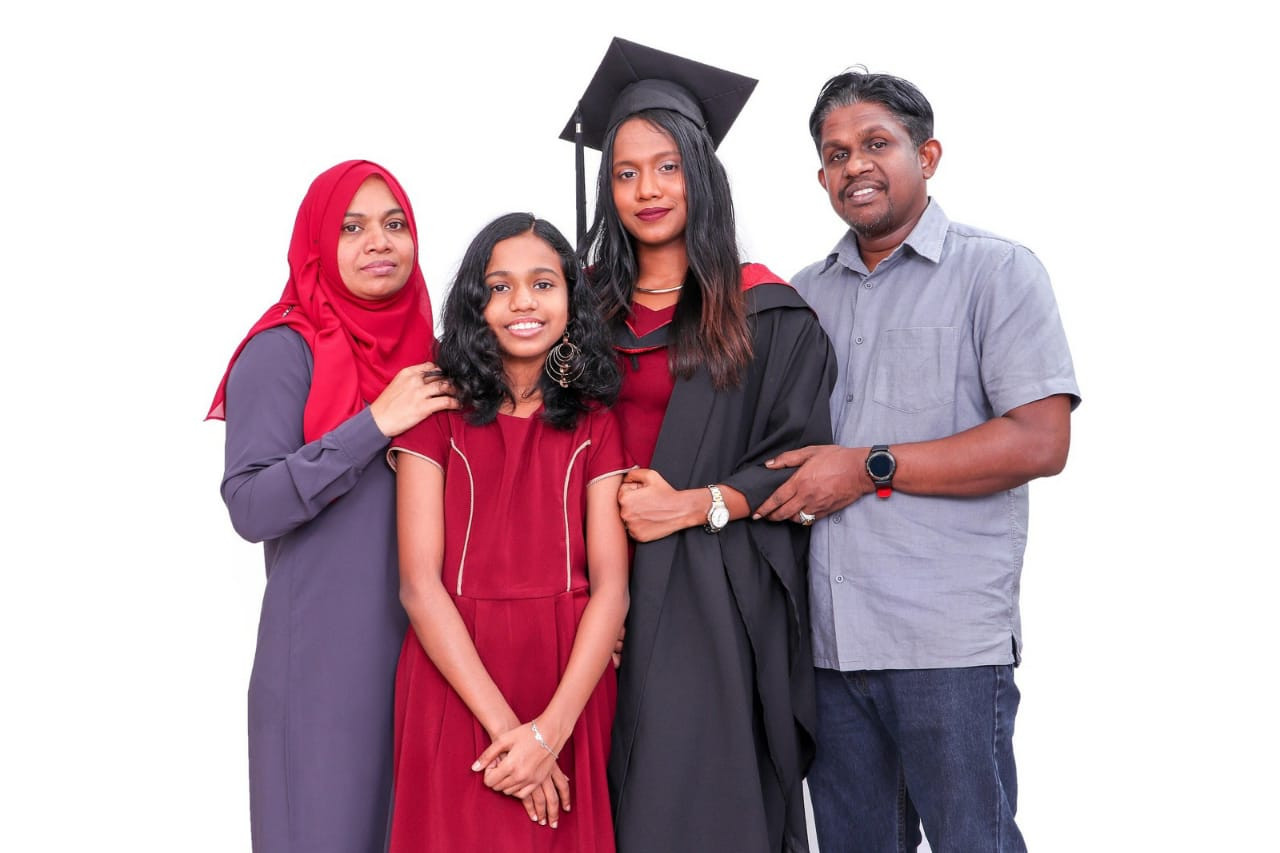 "Think 10 years ahead. How will the world have changed by then? Plan accordingly." - Niyaz
If you are interested in the field of technology, Niyaz suggests you learn how to code from day one itself. He sees a striving future for technical experts not only in the back office, but as front-liners in the service sector because all devices are becoming smarter with each passing day. Artificial Intelligence will impact the future of every industry. This disruption will produce new lines of business beyond our imagination, where the stars of the game will be technical experts, predicts Niyaz.
Technology is the next big thing. Soldier turned corporate executive, Niyaz is excited to see how things turn out in the future. What do you think its going to look like?